Counteract Balancing Beads, manufacturer of the industry's premium internal tire balancing product, along with the award winning Counteract Stud Cleaning tool is proud to be introduce a new product to its already exciting line up of wheel products.
Counteract's New Wheel Centering Sleeves are a patent pending wheel centering system that work in conjunction with your OEM style two-piece flange nuts.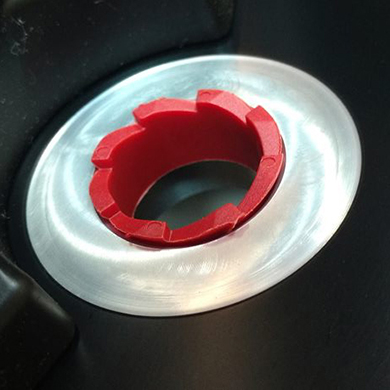 The unique self-sizing & non-corrosive design is made to take-up the gap between the 22mm stud and the 26mm wheel opening, re-aligning the wheel to the TRUE CENTER of the hub bearing.
At a fraction of the cost of competitive brands, Counteract's Wheel Centering Sleeves promote proper lug nut clamping force, counteracting runout that can lead to dangerous wheel "clocking" and potential wheel-off conditions.
Benefits include:
Increased fuel mileage
Increased tire life
Decreased tire vibration
Stops irregular tire wear
Decreased tire maintenance
Reduced tire cupping
Reduced "wheel off" conditions
Available in quantities of 6,
100, and 1,000
Counteract Wheel Centering Sleeves are available nationwide at respected dealers